Ever since I can remember I have been interested in weather. In my earliest days (from about 6 years old) I can remember watching the Weather Channel and storm chasers as they crossed the plains in search for severe weather. The defining weather moment in my childhood that got me "hooked" was the great hail storm and tornadoes of 1991. I can recall looking out my window as golf ball sized hail pummeled our house and the local TV meteorologists barked out Severe Thunderstorm and Tornado Warnings. Try as they might, my parents could not drag me away from the window and into the basement, if there was a tornado nearby I wanted a glimpse! I saw my first funnel cloud that day and from then on I knew I wanted to be a storm chaser.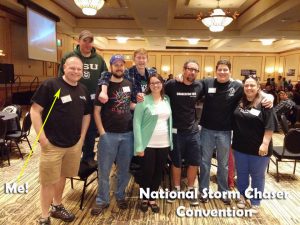 I spent the next several years collecting storm chaser videos from some of my favorite veteran storm chasers. Folks like Roger Hill, Tim Samaras and Chuck Doswell were pioneers in Meteorology back in the 90's. Roger was known for his storm chasing prowess and ability to get amazing videos and pictures. Tim was well known for his scientific ability and Chuck for his meteorological skills.
Many summer afternoons were spent under the sky looking at clouds, recording wind speed and direction in a little case I had built.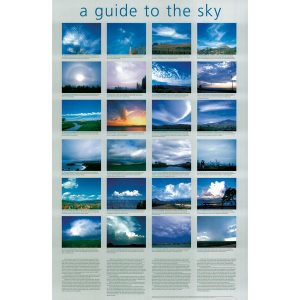 I recorded all of this information in notebooks and tried to discern patterns. Long before I knew what upslope was I was finding patterns such as when we had winds out of an Easterly or Northeasterly direction, we'd tend to have rain, storms or snow.
Throughout most of my life I've been studying weather in some form or another. As I got older I became more interested in severe weather dynamics, how our mountainous terrain influenced our weather in Colorado and writing applications to help me track the weather better. I'd say that it's been a lot of fun so far and I still have so much to learn. Weather is not about thrill seeking, being famous, earning money or any of the such; for me it's about the challenge of trying to figure out what mother nature will do next. It's about looking at the ocean temperatures, prevailing winds, jet stream, global weather patterns and trying to see how all these ingredients come together to produce the weather.
It's been a great ride and there is only more to come!